Hi There and Welcome,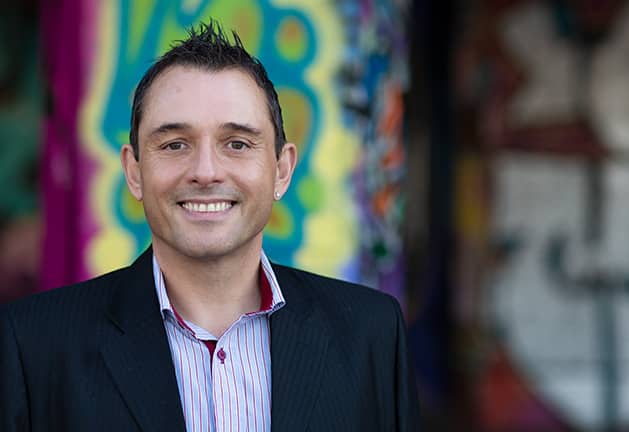 I'm Harvey Raybould, thank you very much for visiting my blog – Freedom Via Property.
I have been very fortunate to achieve the lifestyle, time, location and financial freedom I was looking for through my real estate businesses and other investments.
My aim with this blog is to inspire you to achieve your freedom too, so that you can do what you want, when you want.
Why am I qualified to write a blog of this nature?
I have been running successful businesses for over twenty-five years, in both the IT and real estate investment sectors.
I have over 12 years' experience as a real estate investor and I am a published author on the subject. Today I have a multi-million-dollar real estate portfolio, looked after by my amazing team.
I recently sold a business for hundreds of thousands of dollars. I've angel invested in nearly 30 companies, have stocks, bonds and crypto portfolios. Plus blogs and a real estate development business.
Being an entrepreneur is in my DNA. From a very early age, I had the entrepreneurial bug and was constantly looking for the next thing I could make money from.
I think I was about fourteen when I started my first money making venture and went through dozens of business ideas before I started to gain some success in my mid to late twenties.
I have the never-give-up mentality and failure was never something that put me off.
Risk-taking I guess is in my blood, and the willingness to sacrifice in the short-term for longer- term gains is what I have done and continue to do now when the need arises.
About twelve years ago, I made a lifestyle choice to be able to live anywhere I wanted to, but which would also allow me to be able to run my businesses efficiently from wherever I am.
I love travelling and often get itchy feet, and don't like to be tied down to one place for too long.
So, I made the jump, started putting the plans into action and have been very fortunate to have lived in some amazing places over the last ten years or so.
Barcelona, Marbella, Phuket, Bangkok are just some of the places I have lived, as well as travelling to many different countries for extended periods while still being able to run my businesses.
What does Freedom mean to me?
Freedom to me means I can travel for six months of the year and my businesses run successfully without me.
I wanted to achieve and sustain a certain lifestyle and fortunately I achieved that some time ago. Was it easy? No. Did I make mistakes? You bet!
Through this blog I want to provide you with my insight and give you some of the proven tools and techniques that helped me to achieve my freedom.
You do not have to start from scratch making everything up as you, like I had to at times.
So if you are looking for inspiring content on achieving lifestyle and financial freedom, predominantly via real estate investing, however alot of the content is relevant no matter what sector you are in, then you have certainly come to the right place.
I will be making regular posts here so please check back often because there is likely to be new stuff to help you.
Take the first step…
What lifestyle and financial freedom means to me and what it means to you are very likely to be different.
Maybe freedom for you means not having to work anymore. Or perhaps you just want to spend more time with family and friends.
So the first step is to ask yourself this question:
"What does freedom really mean to me?"
Once you know what your freedom is then you can use the content on this blog to help you achieve it.
Published Author and Guest Writer for Industry Websites
Described as a guide to Real Estate Investment unlike any you've read before! In The Foundations of a Successful Property Investor you'll learn more than just the ins and outs of buying and investing in property.
Leveraging my years of experience – including my mistakes as much as my successes – I share a deeper wisdom that teaches you the mindset and methodology needed to succeed in the real estate investment business.
With sections dedicated to time management, prioritization, goal setting, and confidence building, I equip you with what you won't find in other Property Investment guides:
The foundational skills that are essential for success in the real estate market – and beyond!
Read what others are saying about The Foundations of a Successful Property Investor:
"This brilliant book not only addresses the mindset issues that hold people back from getting the results they want, but also provides you with practical solutions to overcome them – so you, too, can become a successful property investor." Jamie Madill – The HMO Company
"Anyone adopting the principles taught in Harvey's book will find it easier to gain success in the property investment industry." Richard Little – Your Land Partner
"The complete roadmap for 'mental toughness' in real estate investment is laid out for you in Harvey's book." John B. Corey Jr. – Property Fortress
As a regular guest writer for the highly respected industry magazine Property Investor Today, my article Is house flipping still a profitable strategy in 2020? with 78000+ reads, is still the most read article in their history.
So, going back to the original question, am I qualified to write a blog of this nature, I believe so.
I have great knowledge in what it takes to become a successful entrepreneur and real estate investor.
I promise you will always get honesty on this blog. If you want get rich quick with real estate investment fairy tales this is not the place for you.
I prefer living in the real world rather than some fantasy one.
I will tell you it, as it is, give you some insights from my experience, help you where I can and then it is up to you to build the freedom that you want.
I'm here to help if I can, so please don't hesitate to reach out.
I genuinely wish you the best of luck on your journey to lifestyle, time, location and financial freedom. It is an amazing journey!!!
All the best
My Contact Details: