Let me ask you some questions:
Are you really in control of your business?
Do you have a system to effectively track all of the actions required to drive your business forward?
Have you automated as much as possible?
With another new year just started I want to provide you with an overview of a process that I use to manage by business goals and targets effectively. When I started out in my property investment business, I had a mission to automate as much as possible so that I could free up time for higher level thinking and future planning.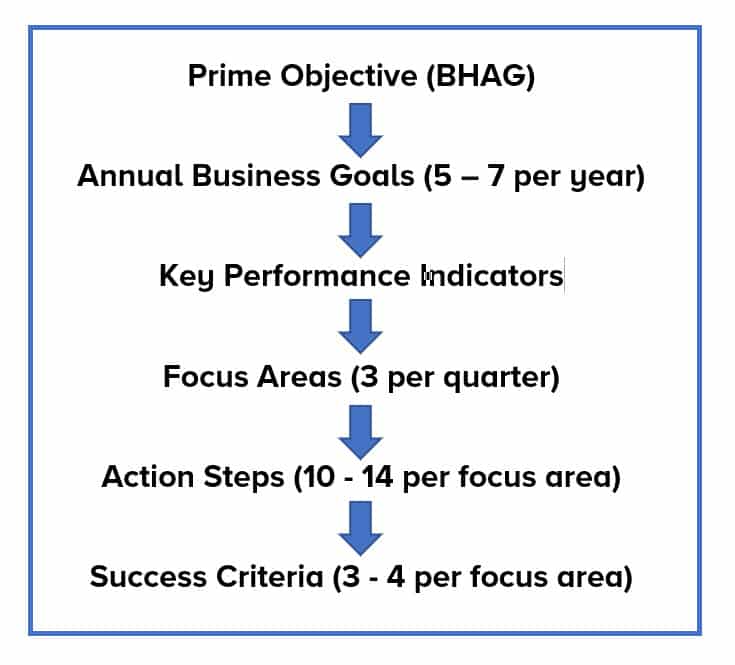 It is far too easy to bog yourself down with the minutia of daily business. When you do this you become incredibly busy but you are not necessarily driving your business forward. Can you relate to this? I had made that mistake in other businesses and I was determined not to make the same mistake again.
I do subscribe to the principle of the "devil being in the detail" but I also wanted to avoid the detail becoming the main focus of my business. Automating the detail was my main aim, so that my employees and I could spend time thinking about improving the business and planning for the future.
Entrepreneurs and New Ideas
When you are an entrepreneur with many new ideas floating around in your head all the time it is very tempting to impose these ideas on the business as the most important things to focus on. If you do this then you risk compromising other important aspects of your business.
I didn't want to stop these ideas from occurring in my head (I don't even think this is possible) but what I did want was a process to manage them effectively. Many entrepreneurs fall foul of this. They get bored of "business as usual" and want to inject life into their business with new ideas all of the time.
But many of these ideas are untested and it is crazy to run from one new idea to another pulling your employees in many different directions. People get disillusioned very quickly when this happens and they can end up leaving you through sheer frustration.
Inspiration from Others
I am an avid reader and I am always interested in new ways of doing things that will improve the overall efficiency of my business. I found two great books which provided me with the inspiration to introduce my own quarterly action planning system. The two books were:
-> Scaling Up by Verne Harnish
-> Traction: Get a Grip on your Business by Gino Wickman with Rakuten Kobo
I cannot recommend these books highly enough. You can get them on Amazon and elsewhere and I recommend that you read them. If you have an existing business and you want to move forward in the right way then there are incredible ideas in these two books to do this.
When reading any book of this nature you always need to accept that you are unlikely to find a perfect solution that will fit exactly into your business as it stands. My business is different to every other business, so I knew that I would have to take the principles recommended in the books and modify them to fit in my business.
Another person that I gained inspiration from for my quarterly planning process was David Finkel. David is the CEO of Maui Mastermind and provides business coaching with the emphasis on growth. He has his own quarterly action plan system which I really liked.
I found it very stimulating to take the quarterly action planning principle from these people and customise their ideas to work perfectly in my business. I involved my employees in this new process and we finally got it to work well for us. We are always fine tuning things but the system that we have now works really well.
In the next part of this post I will explain how my quarterly action planning process works and how I implemented it. Be sure not to miss this as it will show you how you can implement a similar process in your business and save a lot of employee time.