Are you a landlord or considering becoming one?
If so, you need to know what landlord insurance is and why you need it.
I will explain what the insurance covers in this post and also provide you with some very good reasons to get it.
To start with you are not legally obliged to take out landlord insurance for your rental properties. But you need to know that a standard home insurance policy will not cover you if you have tenants paying rent. It is pretty risky to rent out to tenants without a landlord insurance policy in place.
If you have a mortgage on your buy to let property then it is very likely that your lender will require you to obtain landlord insurance prior to you renting to any tenants. In this case you will be breaking the terms of your mortgage agreement if you do not obtain suitable cover.
What is Landlords Insurance?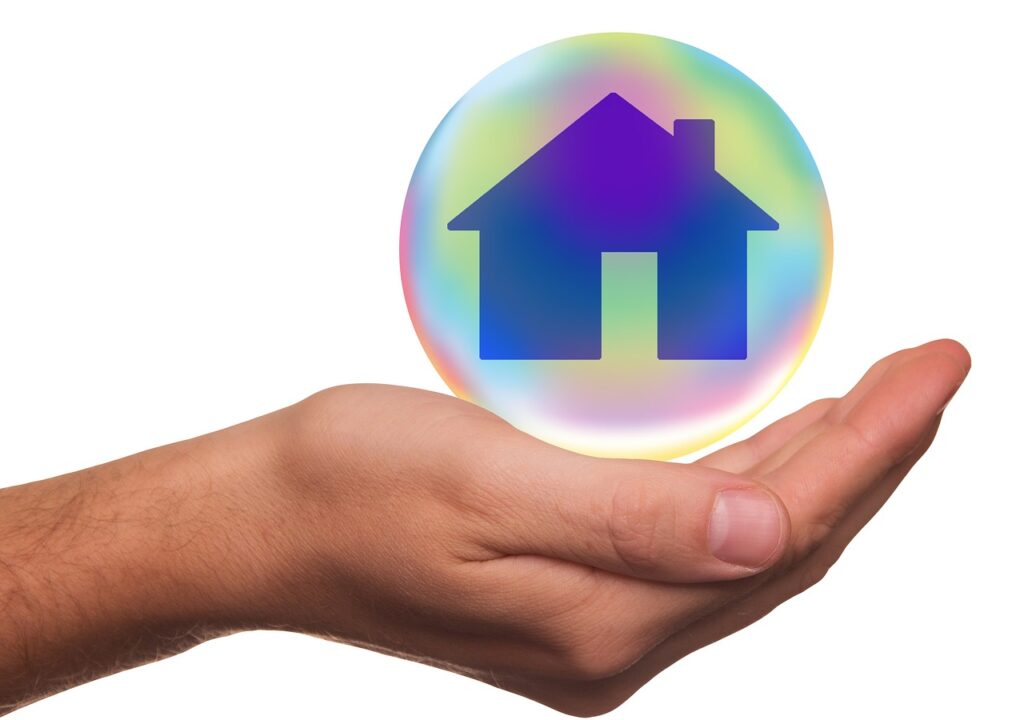 In simple terms, a landlord insurance policy will cover you against the risks related to renting out your property and buy to let properties in general. Most landlord insurance policies include property owner's liability insurance and building insurance.
You can extend the cover of your landlord insurance to include things like:
Contents
Rent loss
Claims against you if someone has their property damaged or is injured
Tenant damage to your property
Always keep in mind that different policies provide different types of cover. You need to get the best landlord insurance policy that provides coverage for all of the risks you have identified. Be prepared to shop around for the best cover at the right price.
Why do you need Landlord Insurance?
When you are a landlord you face risks that normal homeowners don't. For example, if a tenant is injured in your property then a legal case could result and you could be sued for damages. It is extremely unlikely that a standard home insurance policy will cover this.
If there was a flood or a fire in your property which meant that the tenant would have to move out then without landlord insurance you would probably be liable for the costs associated with re-housing your tenant. Landlord insurance can cover you for this eventuality.
Some landlord insurance policies will also cover you for loss of rent for the duration of fixing your property so that it is habitable again. Obviously if your tenant is living elsewhere they will not be paying you rent and if your property is out of action for weeks or even months then you can lose a lot of revenue.
There are a number of things that can go wrong when you are a landlord and taking out landlord insurance to cover all of the risks will give you peace of mind. You have already invested in your buy to let property, so you need to do everything that you can to protect your investment. The bottom line is that you just never know.
Is Contents Insurance worth it?
If you are letting a furnished property then I would definitely say "yes". You want to ensure that you have cover for all of the items you have invested in. When you are looking to purchase landlord insurance ask if it includes contents cover. A lot of policies will cover this but some won't and you will need to pay an additional premium to have it.
What about if you are letting a property that is unfurnished? In this case it is still worth considering contents cover with your landlord insurance. Although you are not providing the furniture, you are providing the carpets, curtains, kitchen appliances and so on. If these suffer any damage then a repair or replacement could be pretty expensive.
Of course if the tenant provides their own furniture and other contents then they need to ensure that they have cover for this which they can do by taking out an insurance policy for tenants. Be sure to advise your tenant of this requirement if they are unaware.
What does the Buildings Insurance cover?
The buildings insurance part of your landlord insurance would cover the main structure of your property. It is also likely to cover items such as:
It is essential that you clarify the extent of cover that you have. Ensure that the insurance covers you for the full cost of rebuilding and includes site clearance costs and professional fees. You can hire an expert to provide you with an accurate estimate for rebuilding your property.
Usually a landlord insurance policy will cover the structure of you property if the following events occur:
Fire, explosion, lightning or earthquake
Subsidence or landslips
Civil disturbances, riots and other malicious acts
Floods or storms
Accidental damage from vehicles, animals, falling trees, aircraft etc
Water escapes (e.g. burst pipes)
I cannot stress how important it is to check all of these things before purchasing your landlord insurance. There have been cases where landlords believed that they were covered for certain events with their policy only to discover that they were not. The devil is always in the detail.
What other cover do you get with Landlord Insurance?
Most landlord insurance policies will cover the things below but you must check everything:
Damage (malicious) – this is damage caused by your tenant(s). For this cover to come into play the damage must be intentional. For example a tenant may intentionally smash a window in your property or they may steal items that belong to you.
Be prepared to report any damage that you believe is intentional to the police. Most insurers will require a police incident number to process your claim.
Rent Loss – You need to be clear what loss of rent means with standard landlord insurance cover. It is very likely to mean that your property has become uninhabitable due to a major event such as a fire. Your property requires major repair and your tenant(s) has to live elsewhere while this is happening.
You will not receive any rent from your tenant in this situation. Be sure to check the maximum amount that the insurance company will pay for rent loss in this scenario – you want to ensure that you can cover your mortgage repayments for example.
With some landlord insurance policies they will cover the cost of providing alternative accommodation for your tenant(s) while the repairs to your property are underway. Again check the coverage limits here.
Landlord Liability – this is really important as it will provide cover in a situation where a tenant brings a legal case against you. For example, a tenant may injure themselves in your property due to something like a broken tile on the floor or faulty electrical wiring.
Another problem area could be that a tenant suffers damage to their property. If you hire contractors to carry out repairs on your property then they can sue you if they suffer an injury as well.
These days a damage claim can be really expensive so you need to check out the maximum liability cover with your policy. It is not unusual for a landlord insurance policy to provide liability cover up to £2 million.
Vacant property – some landlord insurance policies provide cover for your property when unoccupied for a maximum of 90 days. Sometimes the cover is even 120 days. This is particularly useful if you rent to students because there will be gaps for holidays etc.
Landlord Insurance Optional Cover
Most insurance companies that provide landlord insurance will be able to provide optional cover for a higher premium if you require it. Here are some common examples:
Guaranteed Rent – if you have a rent guarantee with your landlord insurance then this will compensate you for tenants not paying rent for a specified period. There will be a limit on the amount of cover here.
This is a useful thing to have especially if you rely on rent from your tenant to cover your mortgage repayments. Usually there is cover for legal expenses too which is handy if you have to take your tenant to court for not paying their rent.
Keys – tenants losing or breaking their keys to your property is a pretty common event. This can mean that you have to pay for replacement locks and a locksmith to fit them. With the "key care" option you have cover for these costs.
Emergencies – this cover will protect your tenant(s) and you if there is an unexpected emergency. Here are some examples of emergencies that may occur:
Plumbing problems
Heating system problems
Infestations
Sewer and drain blockages
Gutter problems
Window security
When you take this optional cover for emergencies you will be able to call a helpline that operates 24/7. They will dispatch qualified contractors to carry out the emergency repairs required. If you do not use a letting agent then this cover is important.
Multiple Property Cover
Some insurance companies that provide landlord insurance may offer you a discount to cover other buy to let properties in your portfolio. Usually you can agree with the insurance company that the policies renew on the same day so that you are sure that they are all covered.
I would strongly recommend landlord insurance for your buy to let properties. For a fairly reasonable cost you can have total peace of mind. Think about what you want covered before you start shopping around, and always be clear about what is covered and what isn't and any limits with the cover.